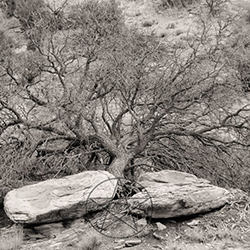 Dr. Illara Silverbreeze, MD
Illara has a Bachelors of Science from Rochester Institute of Technology, a Doctor of Medicine from University of Maryland and completed her residency in Family Medicine in the National Capital Region while serving on Active Duty in the United States Army. After leaving military service, she has spent over 20 years tending to the physical health of patients in federal service. After recently completing a Fellowship through University of Arizona in Integrative Medicine, Illara has a strong interest in holistic health and wellness, including spirituality in medicine.
Spiritually, Illara never found a rooted home. Her Pagan beginnings date back to the early 1990s. A solitary pagan most of her life, she found her first real spiritual community in the Northern Virginia area and trained through High Priestess in an eclectic tradition dedicated to the Feminine Divine. During this time, she led classes and open circles in the community. She is a Master Herbalist and Reiki Master. Illara was Ordained Deaconess by Sacred Well in 2020.
As a perpetual student and scholar, Illara is currently working on a Masters of Divinity at Cherry Hill Seminary, with a focus on Pastoral Counseling and Chaplaincy, Greencraft TCW, and Functional Medicine.
At home, she is Momma to 6 children and a spirited dog. Illara's hobbies include gardening, quilting, walking/running for the 'bling', and reading.