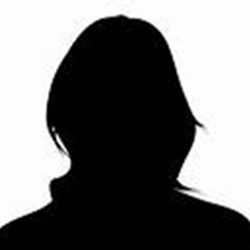 Jennifer Chasse
Merry Meet! My name is Jennifer Chasse. My craft name is Coyote. I have lived in the Mojave Desert almost all of my life and my husband gave me that name. (Actually, he calls me Space Coyote, but Coyote is fine.) The desert is my place of peace.
I have been a practicing Pagan since 2001.I have been affiliated with and participated with many people over the years, but mostly solitary practice. I have been with Sacred Well since 2017. I am currently Sacred Well's Director Of Prison Ministry.
Since January 2009 I have worked for the Federal Bureau of Prisons and am currently part of their religious services team. My main focus is to find volunteers to mentor the inmates currently incarcerated in our care. I can not wait to see where this takes us. It would be an honor to have our members serve as religious volunteers throughout the federal prisons and more.
My husband, also a practicing Pagan, and I live in the beautiful Mojave Desert in California. We have 4 amazing children; 3 daughters (26, 23, 10) and 1 son (7), as well 2 grandchildren (3,1). My husband is a stay-at-home dad and a Tae Kwon Do instructor. We are a homeschool family as well. I facilitate a small Pagan circle in my home town called The Lilac Witches Circle.